Been wanting this knife ever since I first saw the following video:
Kizer Swaggs Sway Back By the Designer
Not only was the design very appealing, but the style was similar to that of more traditional knives as the Swayback Jack is a design made very popular by Tony Bose. In fact, this knife and video inspired me to buy traditional knives in this same pattern. First it was the SMKW Work knife and then it was the Case Cloverbone Sway Back with a TB on the tang stamp (pictured below).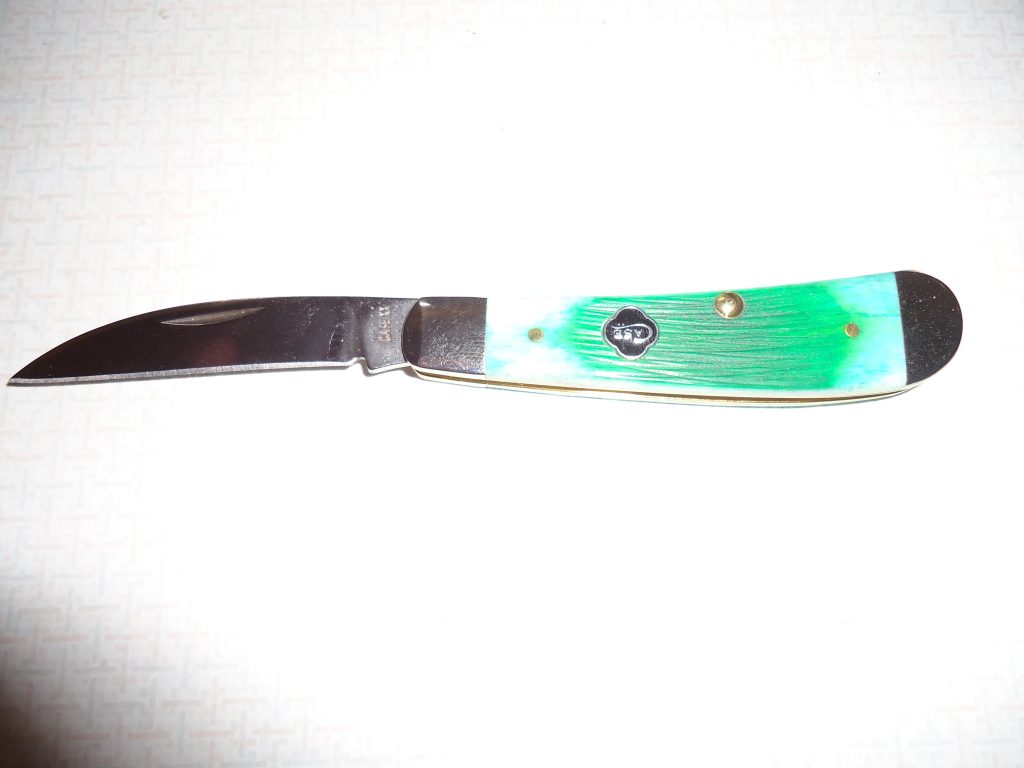 However, news since this video has been a mixture of slim and none. Swaggs has not made any videos since this one nor has appeared much on Instagram and Kizer has not been saying much about it either. The only thing recently about it was a Kizer Instagram post in early November where I asked them directly when it would be released. They responded quickly that it would be some time in November.
Well, been looking for the most of the month, but still was not able to see anything about it, much less where to buy it or what it would cost. Thankfully, Kizer did what they said and I was able to buy a Red Kizer Swayback on Cyber Monday, which was the final day of November! I finally found the knife completely by accident too. Was at White Mountain Knives looking at a knife by another Youtuber when decided to look for the Swayback just for the heck of it. Well, imagine my surprise when a red and purple version popped up for $59! This was less after the 10% LTK discount, no sales tax, and free shipping.
Nevertheless, both versions have now sold out already. Thus, was very glad I bought mine when I did! Since then, now see them at KnifeCenter for $53 so they may be popping up more soon. It looks like a great knife and glad to see it finally released, but would have liked to see it marketed better so it could have been found easier. Not everybody is going to be an ogre and search for it like I did. Maybe they will market it better later because the Kizer Swaggs Swayback definitely deserves it. Can wait to use that blade because my traditionals are all very small and can't be fidgeted with.